Cottonwood Heights Plumbing Company
Cottonwood Heights is a town that can have regionally specific plumbing problems. Many of the homes and business in Cottonwood are older so you see a lot of wear and tear on the pipes in their homes. We have been servicing homes and businesses in Cottonwood Heights for over a decade now. We know the people, we know the common plumbing issues, and we know how to fix them. As a company, we can usually get to your plumbing issue the same day that you make the phone call. Plumbing Utah is centered around having the best tools and experts in the business. This means we get the job done right the first time.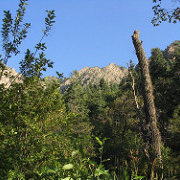 List of services we provide
drain cleaning

bathroom plumbing

faucet repair

leak detection

rooter services

water heater repair
No matter what issue you are facing you can rest assured that we are the right plumbing company for you. Every single job comes 100 percent guaranteed, we also have the longest and best warranties in the industry.
Request a free quote
We are happy to answer your call 24 hours a day, 365 days a year. Plumbing problems do not only happen during regular business hours. The best part is that we do not bring extra costs to you for requesting work after hours or during holidays.